Florim's mission
Made in Florim is a guarantee of safety, innovation and respect for the environment. Florim porcelain stoneware is produced in safe places and under ethically sustainable conditions. From best practices around reducing the use of paper in offices to the use of electric vehicles for the transport of materials, to more complex energy-saving strategies, Florim has made the correct management of environmental policies one of its main strategic goals.
Request an appointment with one of our representatives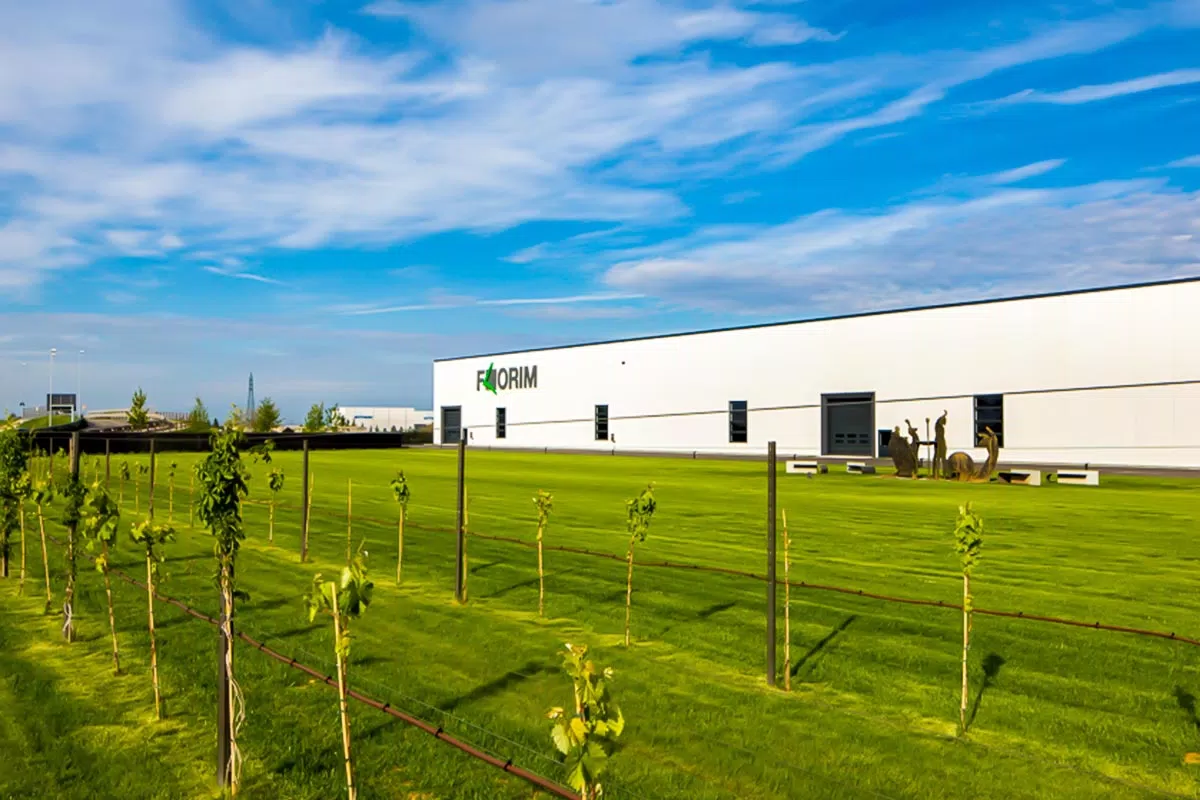 Florim's green statistics
127.000 sqm of surfaces covered by photovoltaic panels
2 cogeneration installations
10,573-ton reduction in CO2 emissions
96.5 GW of self-generated energy
100% recycling of waste water
100% recovery of industrial waste
Up to 100% of energy consumed is self-produced
4 types of environmental certifications
2 prestigious certifications (ISO 14001 and 50001)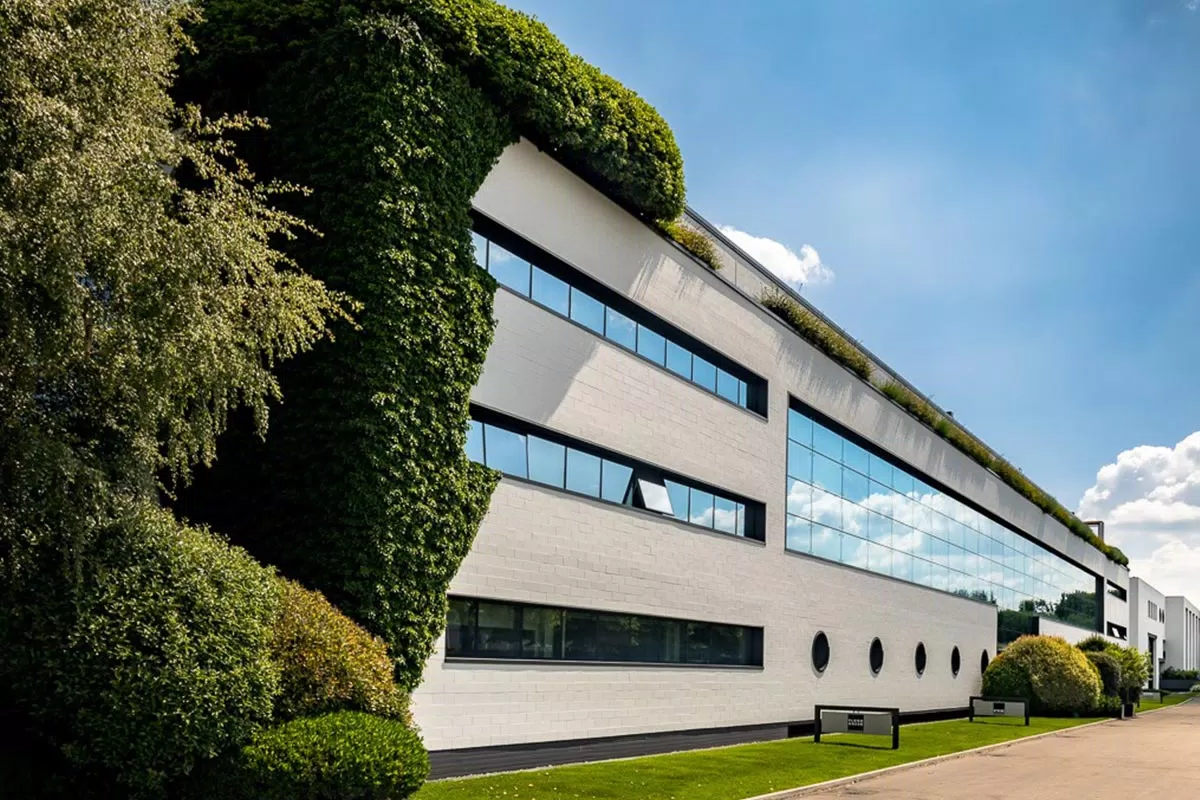 Energy management
In the ceramics sector, energy consumption in production is undisputedly high, and this impacts the land around the production plants as well as the environment more generally. In its factories, Florim undertakes to reduce energy consumption: thanks to two new cogeneration plants and 127.000 sqm of surfaces covered by photovoltaic panels, the company was able to self-produce 96.5 GW-hours of electricity in 2018 alone, equivalent to the annual consumption of 42,000 homes! All this, while saving 10,573 tons of CO2 emissions.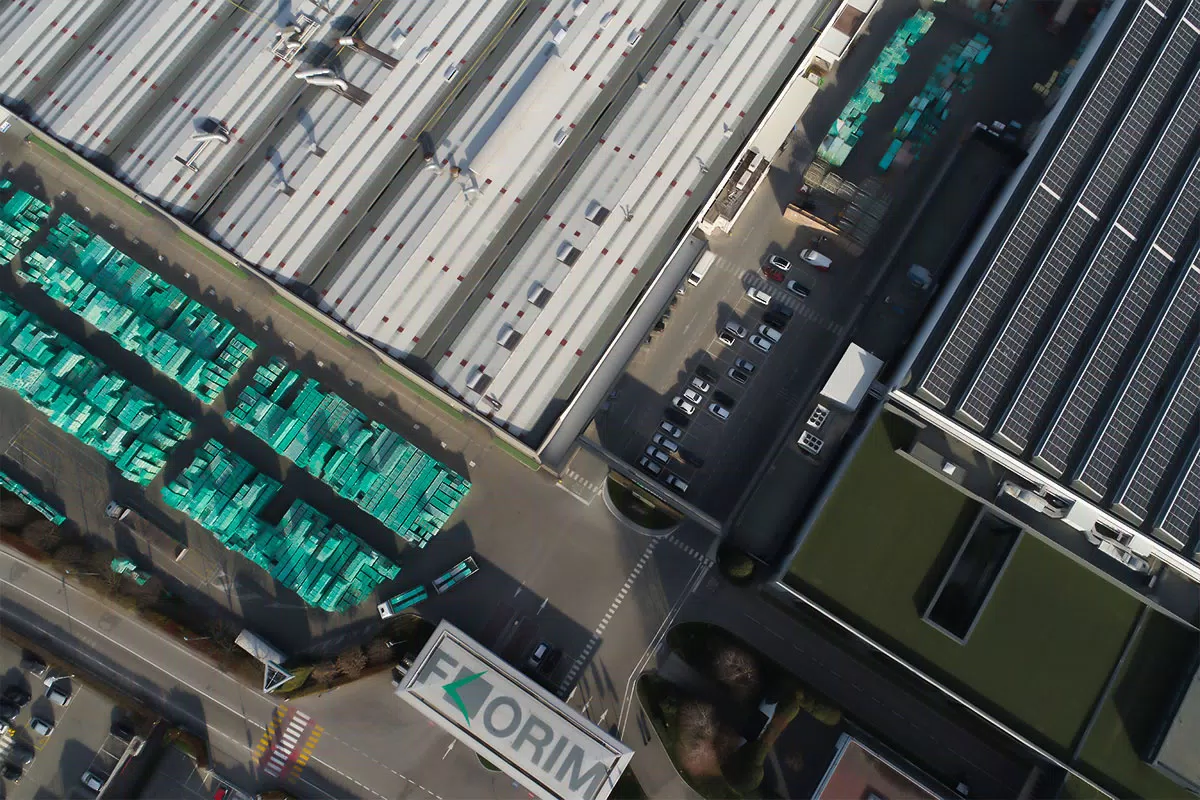 Environmental management
Florim is strongly oriented towards reducing the environmental impact of its production. This has been and continues to be possible thanks to the commitment of its research laboratories, employees and continuous investment. In the past 6 years, the company has invested over €40 million in protecting the environment and resources. From the new photovoltaic system to the new processes for waste recovery, the company has managed to contain its consumption despite expanding its production in Italy. Let's see how all this is possible.
100% waste recycling
Florim recovers and optimises all raw slabs waste, dust residues from the filters and sludge from the water used in processing and rectification of products. In addition, Florim is committed to the recovery of waste produced by third parties. Nothing is wasted.
100% recycling of water used in production
The same principle also applies to water. Indeed, the environmental impacts associated with water discharge are wholly absent, since all water used in production is reused. To optimise the use of water resources, Florim is experimenting with innovative dry squaring lines that allow the company to eliminate the physical/chemical purification phase of the water used for the rectification of the material. A rainwater harvesting tank has also been built in Fiorano. It recovers rainwater and directs it for use in the production process. Only water destined for civil use is not recovered.
Mapping of raw materials
Unlike what happens with other natural materials such as stone or wood, the production of Made in Florim porcelain stoneware has no significant impact on the biodiversity of the surrounding area, since the company is located within the ceramic district of Fiorano Modenese, more than 5 km from the nearest protected area, the Salse di Nirano.
As regards raw materials for mixing, Florim suppliers are selected with great care and all are required to collaborate with the company in full respect of ecosystems and biodiversity. And that's not all, Florim also has special software for managing information on the origin of all raw materials (location of quarries, distance from the factory, technical datasheets, etc.).
Responsible production
As we have seen, "Made in Florim" means passion, innovation, constant commitment to improvement, and corporate responsibility towards energy and the environment. For these reasons, Florim porcelain stoneware has obtained numerous awards and certifications over the years that attest to its respect for regulations and the environment:
The CE mark declares product conformity to consumer safety. 
Florim materials contribute to obtaining "LEED" points that allow projects' levels of sustainability to be monitored.
The prestigious Greenguard and Greenguard Gold certifications testify that our products do not damage air quality and counteract indoor pollution caused by systems and materials, making them suitable for application in schools and healthcare facilities.
In 2016, Florim obtained the AEO certification, which guarantees the highest level of customs reliability and correctness in overseas trade.
NSF (National Sanitation Foundation) certification attests that all products are suitable for use as solid surfacing for food zones.
HPD (Health Product Declaration) certification is a US accreditation that has similar characteristics to the European safety data sheet.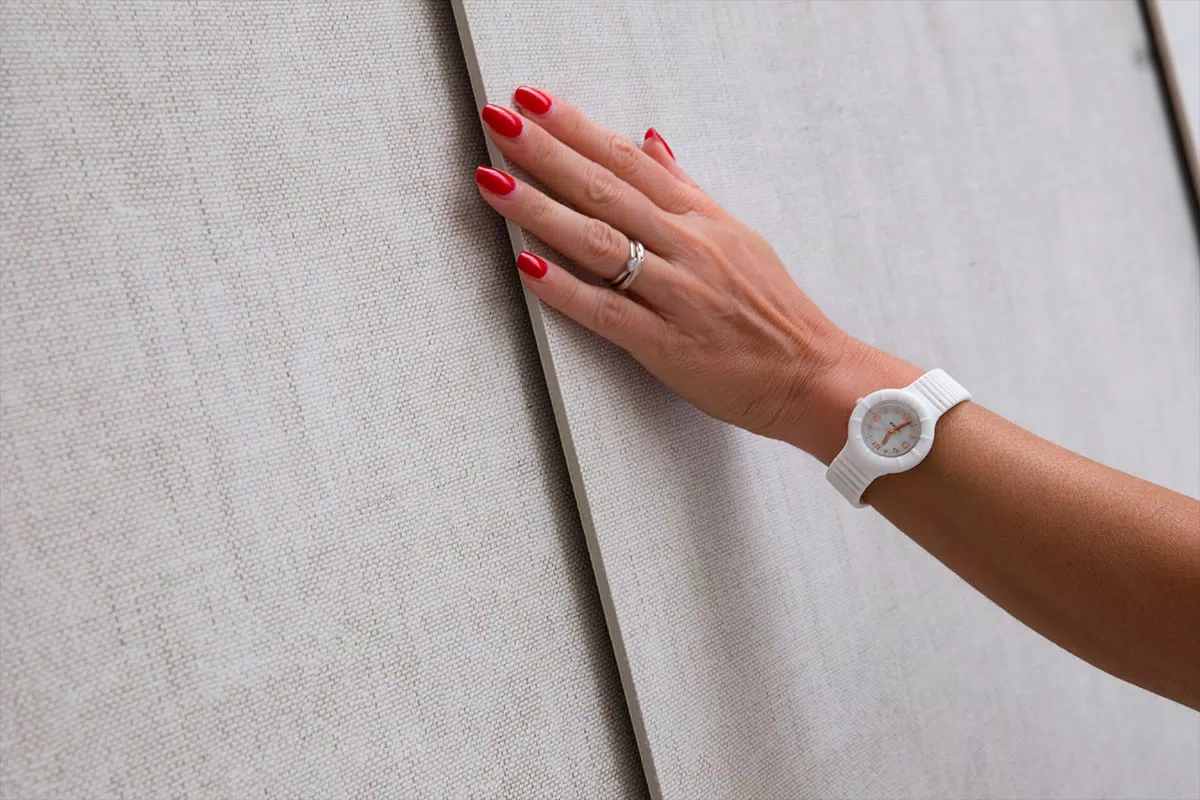 Processing certifications
Florim was the first ceramics manufacturer in the world to obtain the UNI EN ISO 50001 certification for its energy management policy. To this has been added the UNI EN ISO 14001 for environmental management and the ISO 9001 quality management certification. Florim also has the EPD (Environmental Product Declaration), an international certification that measures the environmental impact of different products, throughout their entire lifecycle.
Lastly, the new 4.0 factory in Fiorano Modenese is one of the very few buildings in Italy certified as class A+++: a result confirmed by the technical staff of the Emilia-Romagna Regional authorities.
Request an appointment with one of our representatives