The complexity of contemporary architectural projects assumes that building cladding materials and its interior surfaces will be chosen carefully. In addition to having to enhance its aesthetic qualities, they require high technical and functional performances. Florim Solutions was founded based on these needs, from the Florim Group's desire to help designers with its expertise and experience to select the most suitable and applicable technological solutions for their projects.
Request an appointment with one of our representatives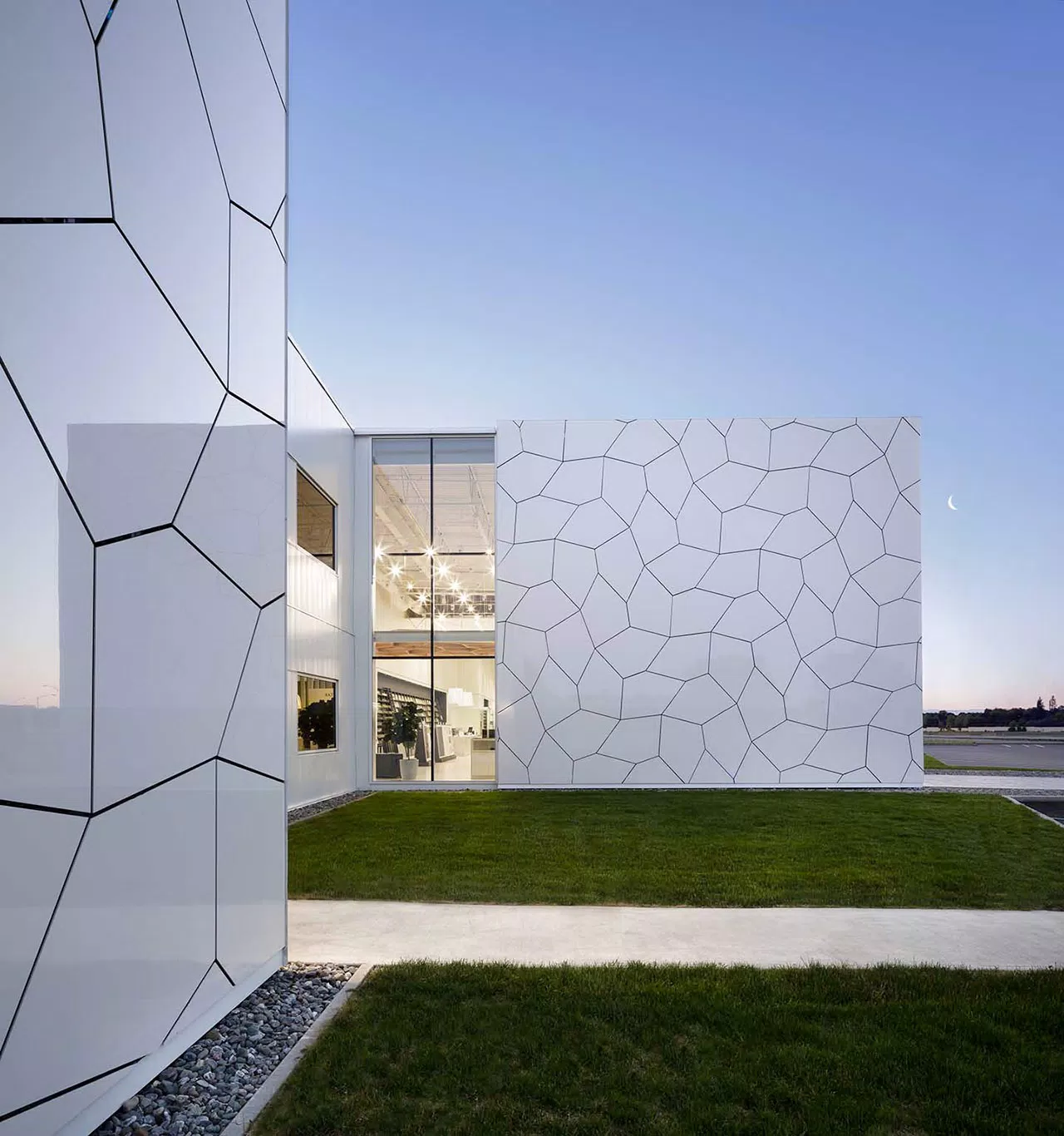 Among Florim Solutions' achievements is the ventilated rainscren facade of the Centura headquarters in Canada.
View project
Projects Division: why Depend on Florim Solutions
Through its Projects Division, Florim offers a complete and dedicated support service to designers, to businesses and to property developers, from the choice of materials to the technical inspection of the structural elements used, up to the implementation phase, offering a "turnkey" solution with a ten year warranty: a service that provides the opportunity to enhance projects through the in depth knowledge of materials and technical expertise of a team of engineers and specialist architects.
Services
Feasibility studies
Florim verifies the technical-economic feasibility of the project and, in case of need for further study, develops a graphic proposal based on the client's needs, presenting a range of sizes, finishes, modules and technical solutions for the materials together with a breakdown of the costs.
Design
Making use of the most up-to-date design and digital modelling tools, Florim Solutions offers support during the design phase by defining the type of structure which best meets the project specification in detail: construction plans, structural calculation reports, materials reports, structural maintenance plans.
Works management and installation
In order to guarantee that the works are carried out correctly, Florim's engineers follow the various installation phases with specialist implementation teams selected by Florim on the client's behalf, according to a precise analysis of the date start and end dates. Florim operates through the drawing up of a contract, guaranteeing the work of its installers firsthand.
Solutions
Through a comprehensive service looking after the economic and environmental sustainability of projects, Florim Solutions goes beyond just offering ceramic products: it includes complete construction systems such as facades, flooring and swimming pools. Let's look at some examples.
Ventilated rainscreen facades
This is an external cladding system anchored to the building by a metal frame on which the exterior porcelain tiles of various shapes and thicknesses are installed. The cladding is separated from the building's brickwork, enabling the installation of continuous insulation systems and the creation of a ventilation chamber. This has the following advantages:
Energy saving and thermal insulation
No aesthetic deterioration over time
Acoustic insulation
Protection from water
Extraordinary restructuring
High confort for interior spaces
No restrictions concerning architectural composition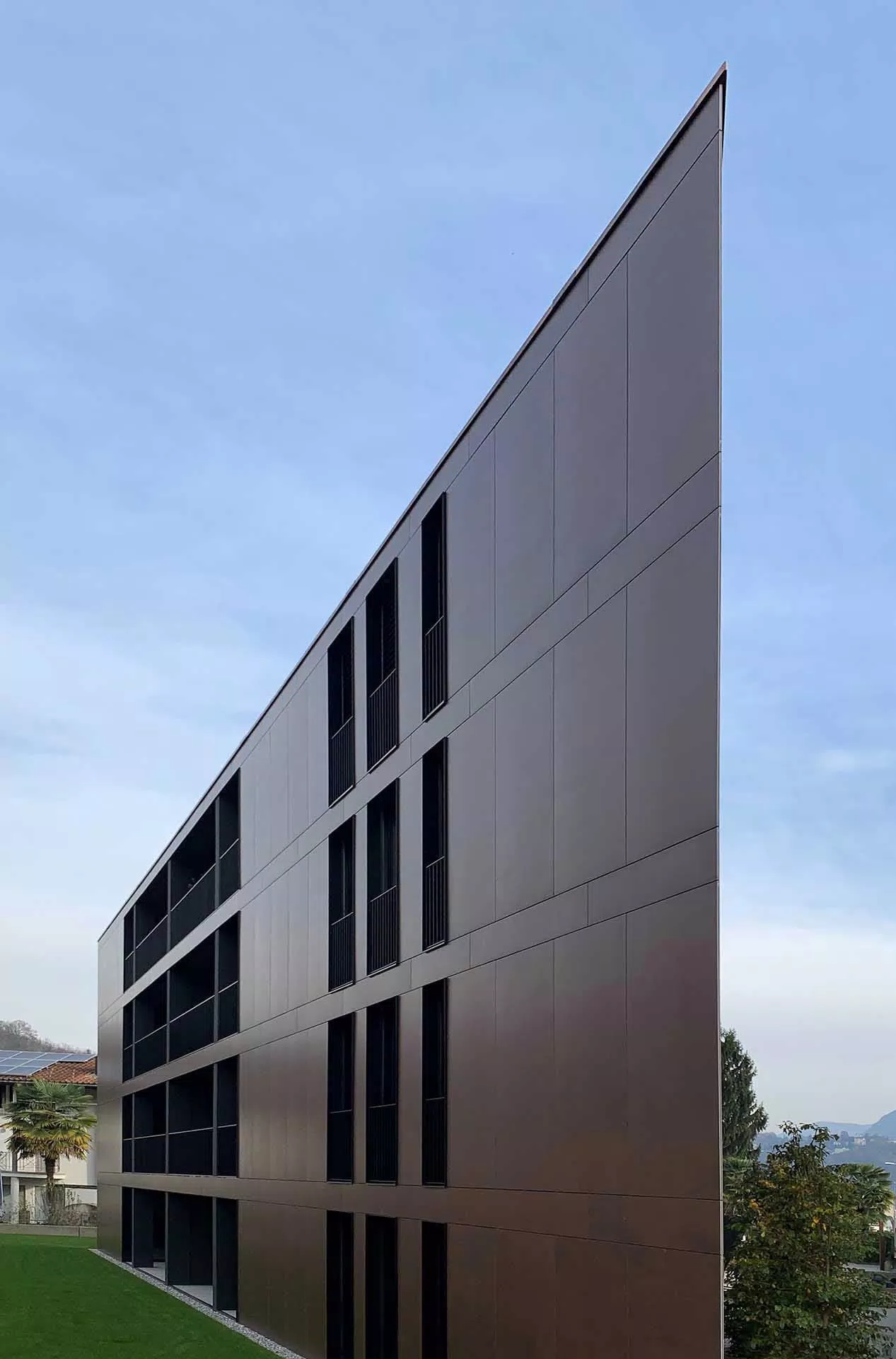 Agno ventilated rainscreen facade – Lugano (CH)
View project
Traditional floating floor
This is a suspended flooring system where the walkable surface is laid on an elevated frame. Between the bottom and the floor, an inspectionable and usable technical space is created to house certain utilities and systems. The advantages of this are:
Flexibility in managing and maintaining installations
Possibility for reuse thanks to the dry laying method
Potential for installation over pre-existing flooring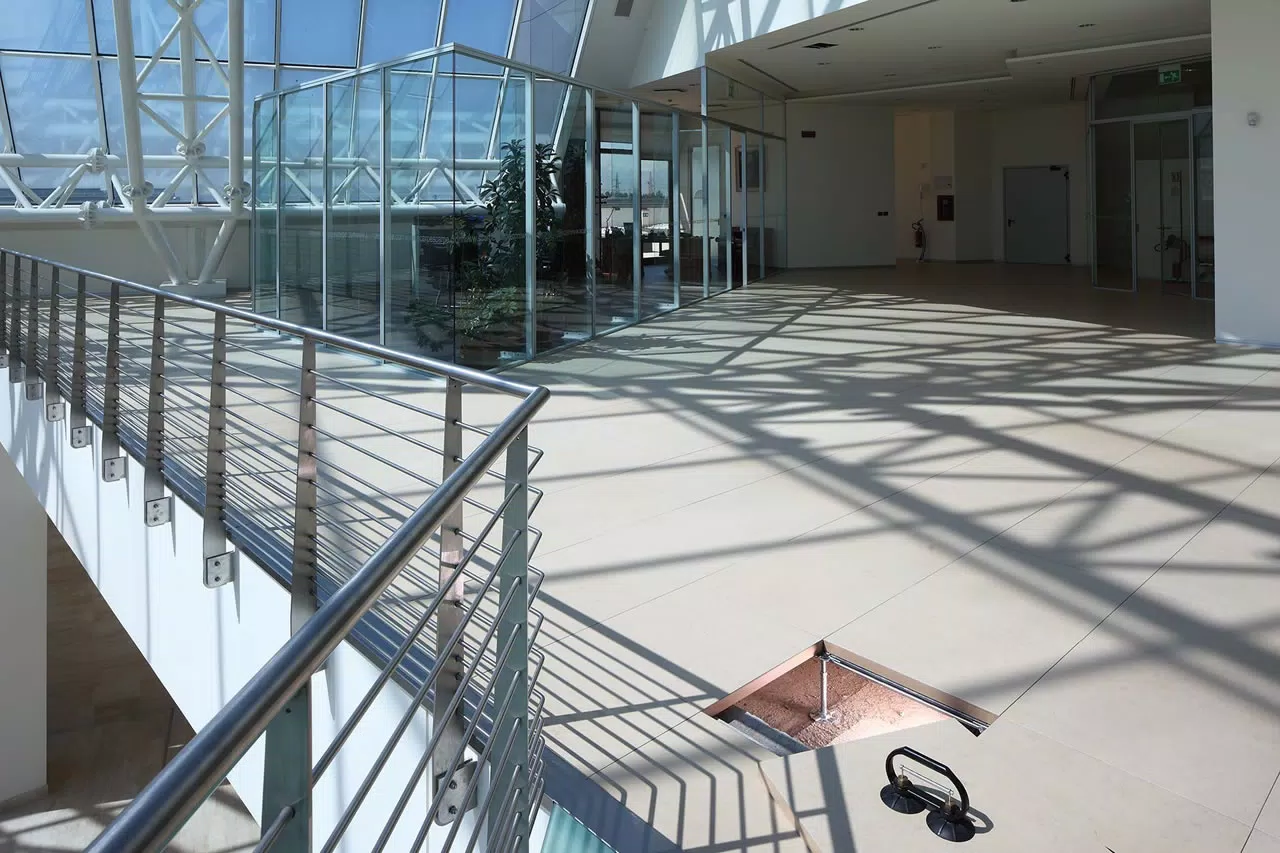 Scarpe&Scarpe business area – Turin (IT)
View project
Loose-lay flooring
Designed to be laid over a pre-existing floor, this solution does not require the laying of screed, nor the use of adhesive or grout: simply laid by positioning and removing the tiles in vicinity and juxtaposition to each other without any need for masonry or demolition. Here are the advantages:
Ready to use
Large variety of formats, finishes and surfaces
Practical and inexpensive
Can be reused
Loose-lay floating flooring
Used when there is a need to make the slabs walkable independent from the support, it represents a combination of the practicality of maintaining a floating floor with the flexible application of loose-lay flooring. Advantages:
Easy to lay
Practical to interchange and replace tiles
Possibility to use many sizes
Pools and Spas
Constant contact with water, walkability with bare feet and health and safety standards make ceramic-covered reinforced concrete structures the best solution for pool design. Florim offers a wide range of infinity pools, available with skimmer or overflow systems. The Dolphin and Marea models, in particular, combine the advantages of an ergonomic and aesthetically appealing form with the flexibility in application and a high degree of design customisation in the choice of materials.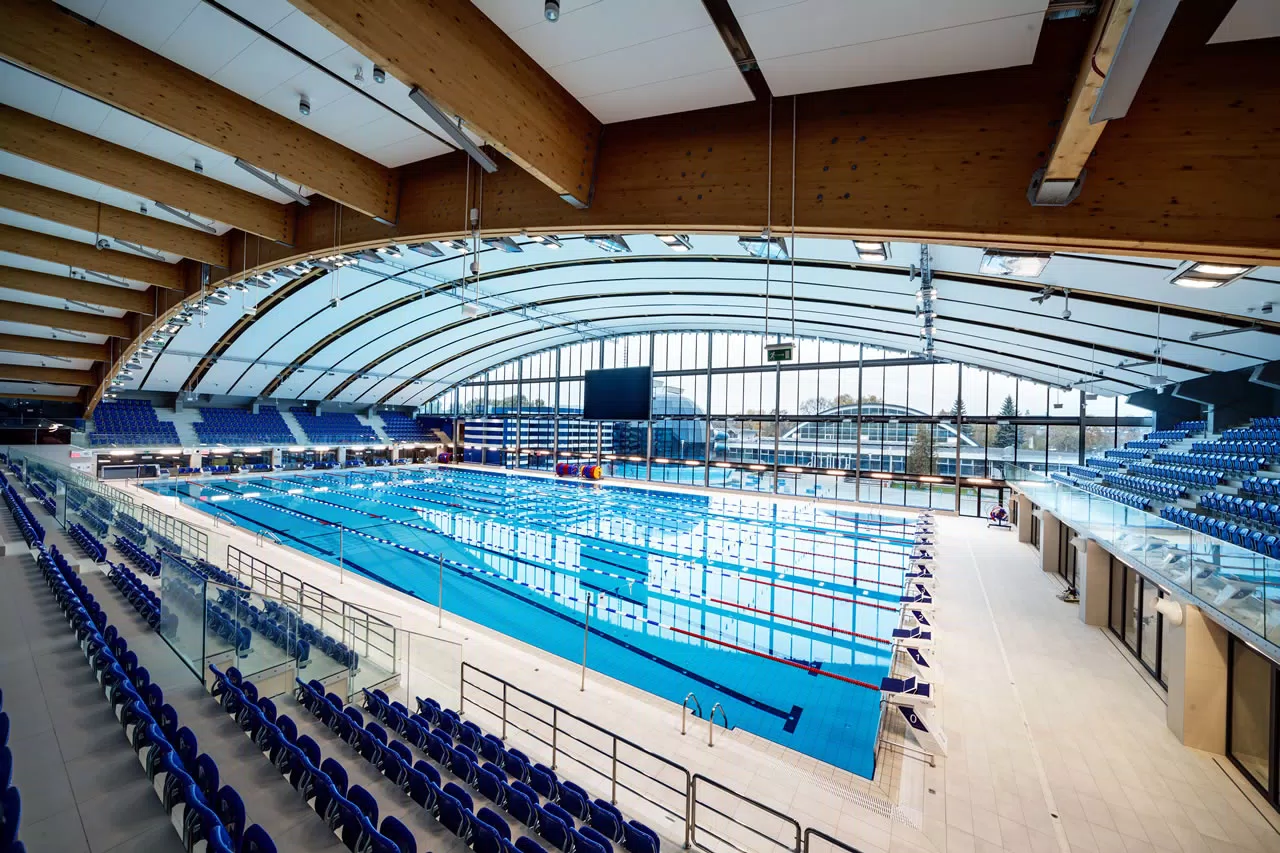 50 meter Olympic-size pool in the Aqua sports centre – Lublin (PL)
View project

One of Florim's competitive advantages is its desire to offer constantly cutting edge architectural solutions. The company is also involved in designing (and sometimes patenting) technical systems and applications that anticipate the innovative use of ceramic products: for example, specific anchor systems for Magnum ventilated facades and loose-lay flooring that require the use of large format tiles.
Florim Solutions, through its varied offering focused on quality and innovation, assumes the role of partner in an architectural project. Florim is a design company and as such it's a designer's genuine ally; its made-to-measure services for architects set the objective of becoming a benchmark in the world of design, making the quality of its content and comprehensiveness and clarity of information its strength.
Request an appointment with one of our representatives