Florim Group innovation and technologies for porcelain stoneware ventilated facades.
Article by:

To reduce energy consumption and improve thermal comfort, embracing the eco-sustainable connotations that are becoming more fundamental and essential every day, it is no longer enough to equip homes and buildings with efficient HVAC systems; we must also fit them with effective external claddings, which contribute to residential and environmental wellbeing as well.
Ventilated facades are an excellent means of achieving outstanding energy performances. But what do they consist of? They comprise a multilayer system installed on projecting mountings which separate it from the masonry, providing a cavity for constant ventilation to reduce thermal loads and enhance breathability.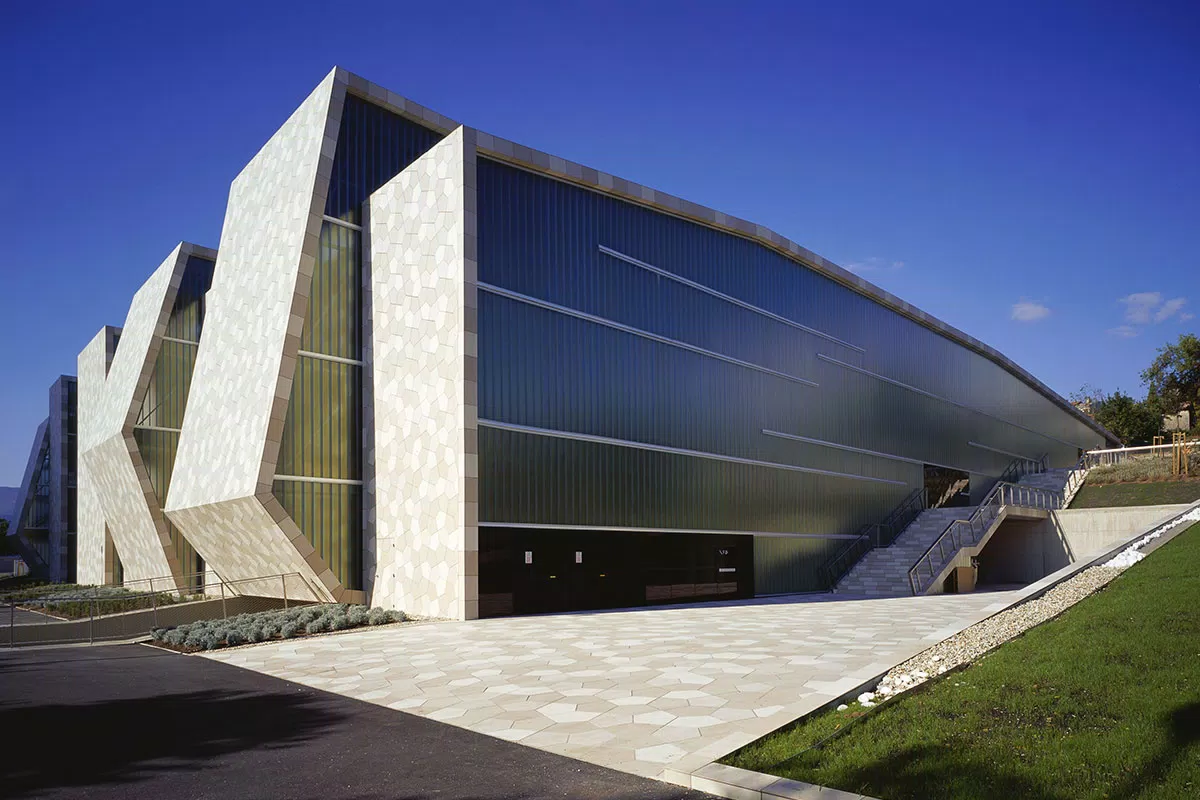 Zamet Center, facade and paving Florim Solutions custom cut
view the project
Other benefits of ventilated facades are: both thermal and acoustic insulation, making full use of walls' thermal inertia to reduce heat levels in summer and heat loss from the surface in winter; improved health values which prevent mold and damp stains; strength, which in the final analysis lowers maintenance costs; and uniformity, fundamental for an attractive visual impact.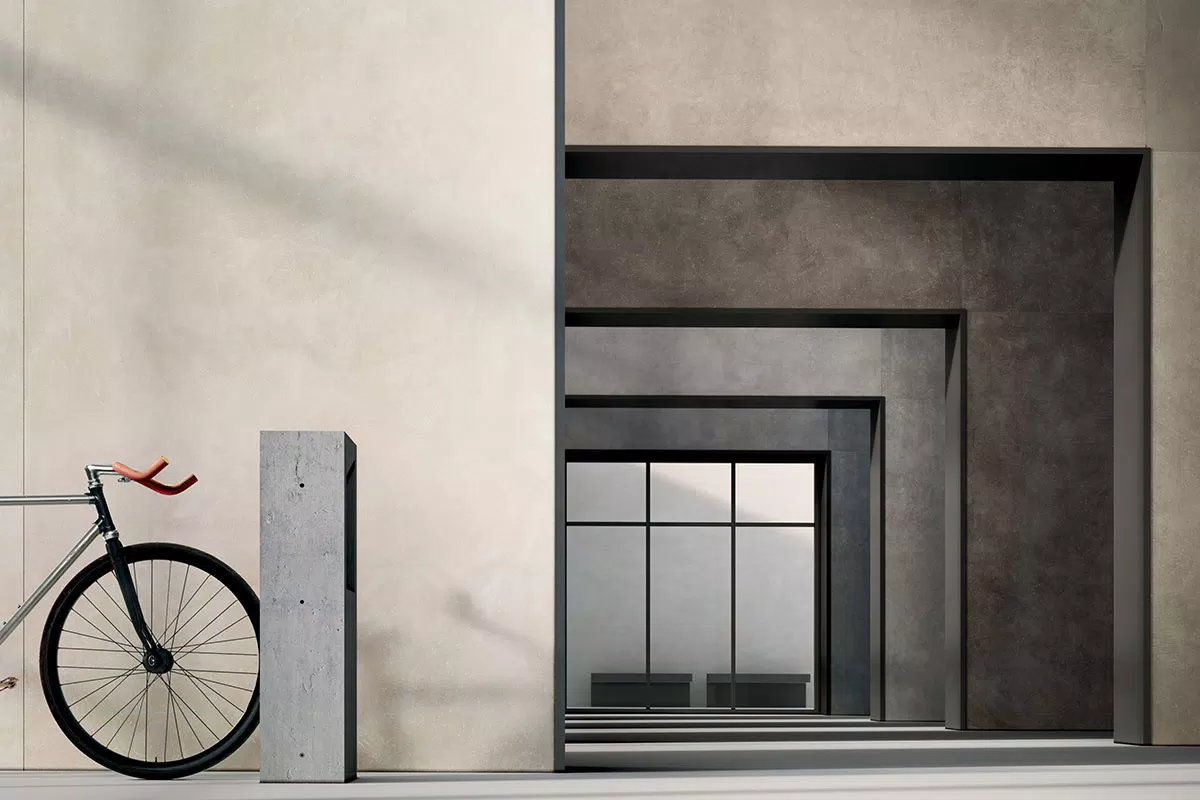 Industrial Collection
explore the collection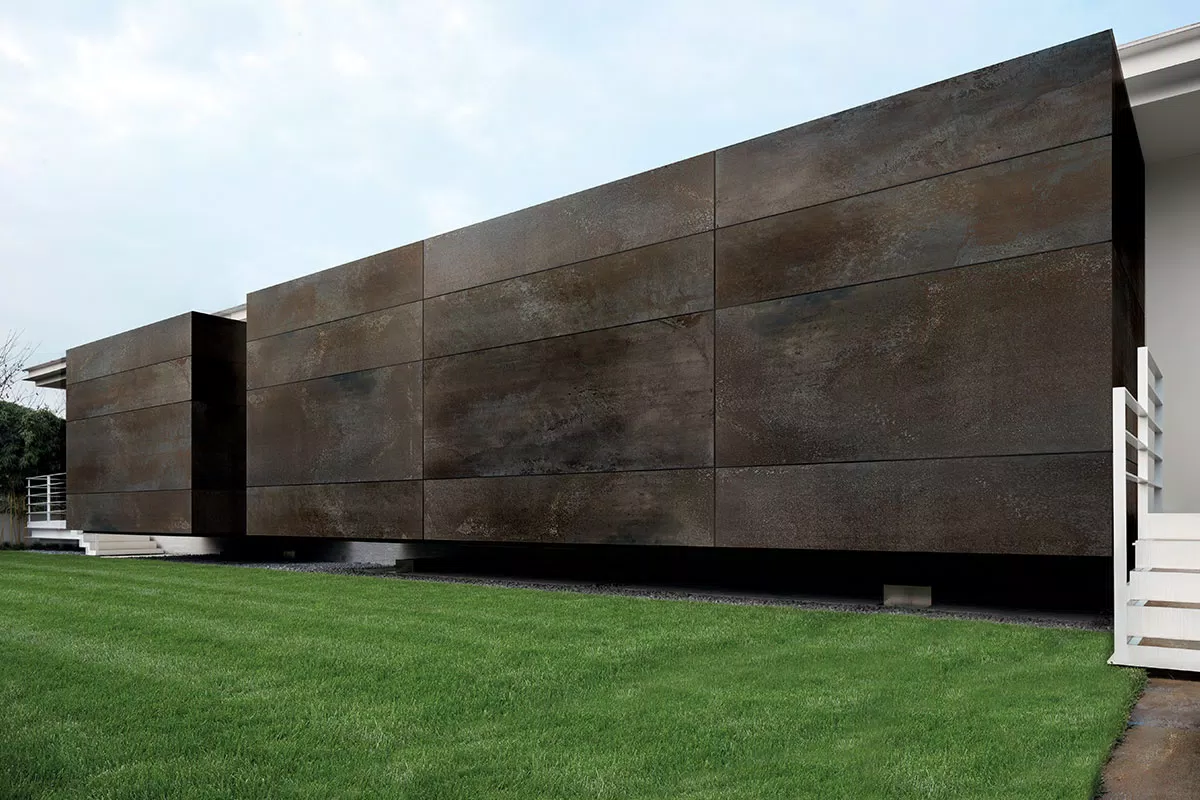 Flowtech Collection
explore the collection
Ventilated facades with porcelain stoneware outer covering, in particular, combine excellent thermal performances with beauty, versatility and light weight. Specifically, since the facade is the "face" of the building, the use of porcelain stoneware, available in a wide variety of sizes, offers architects the utmost flexibility in modulating the space available, with decorations and surfaces that add immense originality to the cladding and make it truly unique. This is not to forget all the benefits of this compact, attractive ceramic material: durability, low maintenance, water resistance, flame retardance, high mechanical strength, resistance to thermal shocks and smog and, last but not least, the lightfastness of its colors, an important consideration.
Request an appointment with one of our representatives
So a porcelain stoneware ventilated facade has strong communicative power and must be chosen carefully, on rational bases. The Florim Group is outstanding amongst the brands that have realized many porcelain stoneware ventilated facade projects, as it offers customers the invaluable advice of its Project Division, Florim Solutions. This team of engineers and architects assists customers in the various phases of ventilated facade realization, starting from the choice of materials and working through to structural tests and installation.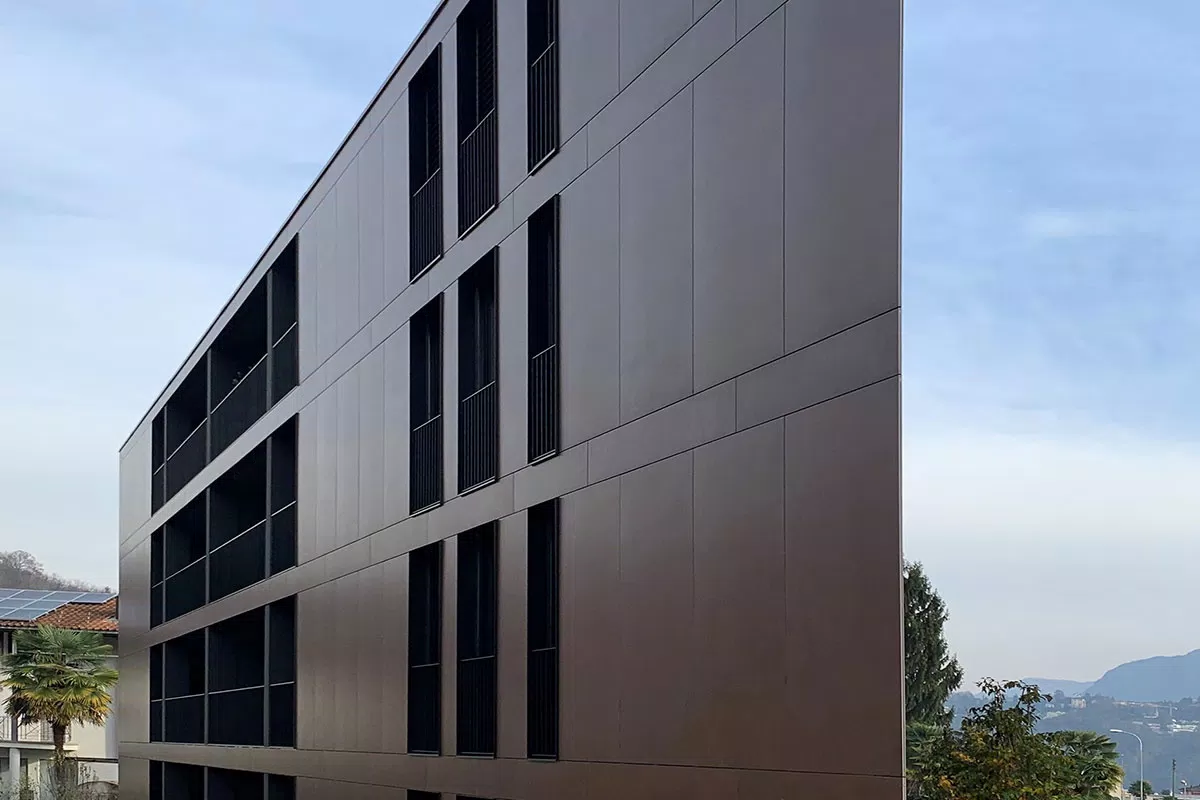 Ventilated facade at Agno (CH)
view the project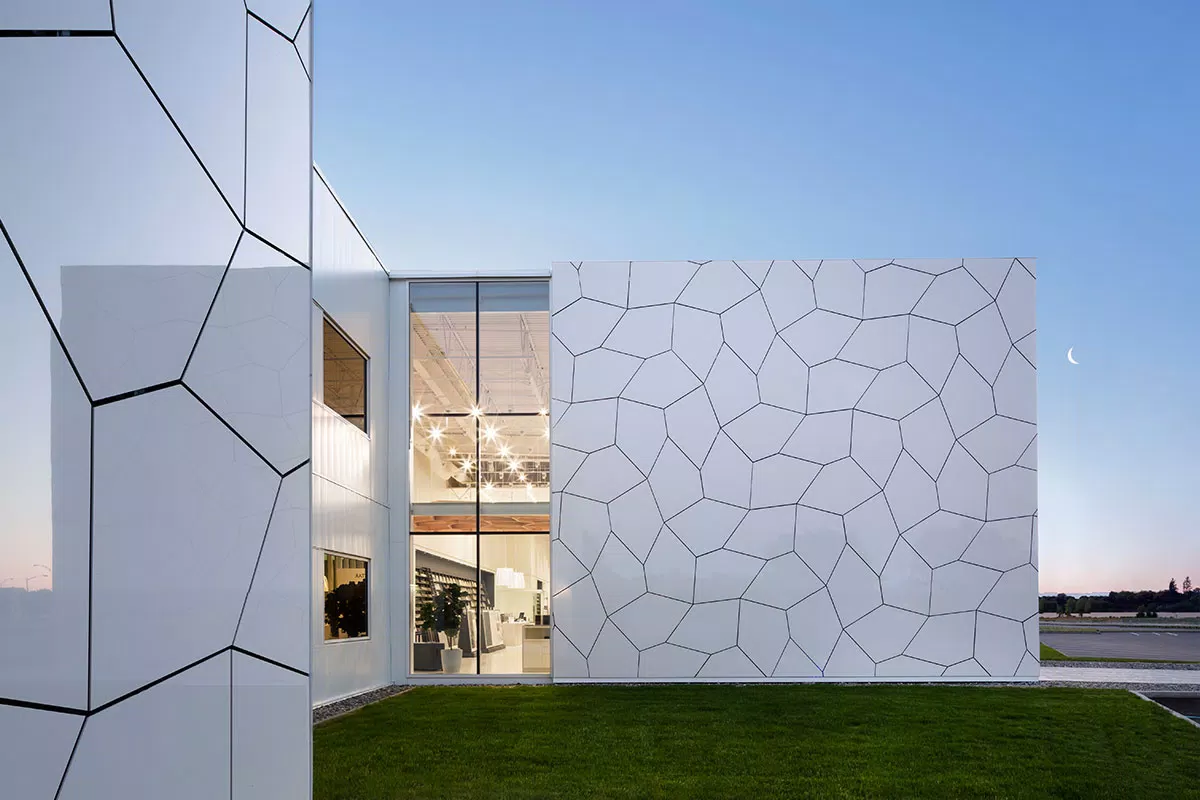 Ventilated Facade in Quebec City, custom cut material from B&W_Marble Collection
view the project
In other words, turnkey solutions, in which customers are relieved of all worries thanks to the support of a team of experts. Florim porcelain stoneware ventilated facades are recommended for new build and refurbishment projects, not only for their undeniable beauty but also due to the outstanding technical and energy performances we have already discussed.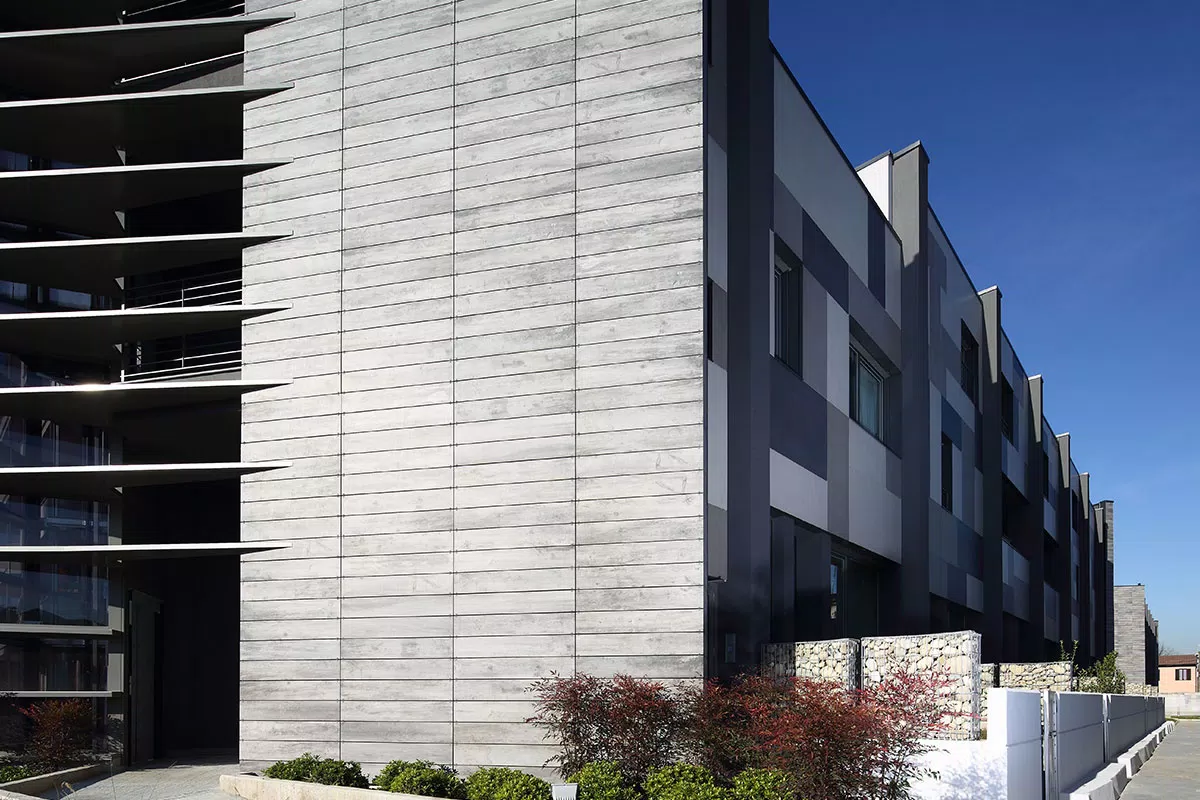 Ventilated facade in Monza, Styletech and Industrial Collections
view the project
They also guarantee a unique continuity of appearance, thanks to the concealed mounting systems fixed to the masonry of the external walls, which enable the creation of unbroken, uniform surfaces. There are many Florim stoneware ventilated facade projects right across the world, demonstrating the versatility and multi-faceted potentials of claddings of this type: the future of sustainable building facades, they dialogue effortlessly with the environment, nature and the surrounding landscape.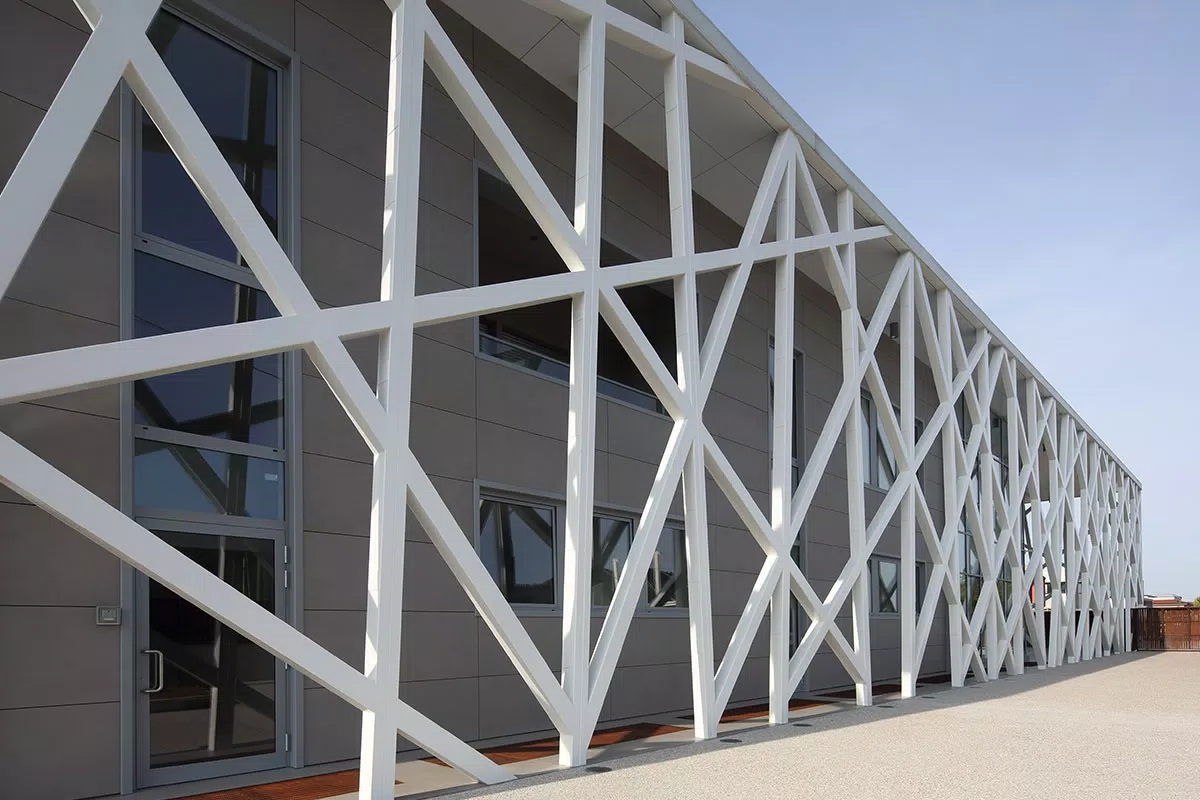 Ventilated facade and paving in Brescia, Industrial Collection
view the project
Request an appointment with one of our representatives