The relationship between aesthetics and function is one of the most complex and debated dynamics in the history of architecture; over the decades it has generated different schools and currents of thought. Using the metaphor of a scale, one can imagine the two elements, each of a different weight that is nevertheless variable according to the designer's interpretation.
Request an appointment with one of our representatives
On the scale of interiors and materials, the choice of aesthetics sometimes has to sacrifice function: on the other hand, greater performance may be preferred to the detriment of aesthetics. Wood, for example, is a material that lends itself to the creation of warm and welcoming environments: the large lobby of a hotel made with a light essence would certainly be very expressive but it would also wear out easily over time. Similarly, the world of marble also produces very elegant environments for the Ho.Re.Ca. sector, but its very high porosity limits its use.
Aesthetics and technical performance
Stoneware porecelain represents a good balance between aesthetics and function: ceramic material can draw on inspiration from wood, marble, stone, steel, cement, etc. – and it meets the highest technical standards. Porcelain stoneware is, by definition, vitrified – it is a waterproof and non-porous compact mass. Moreover, being very resistant to abrasion and wear, it is a choice to be considered for easy maintenance and durability .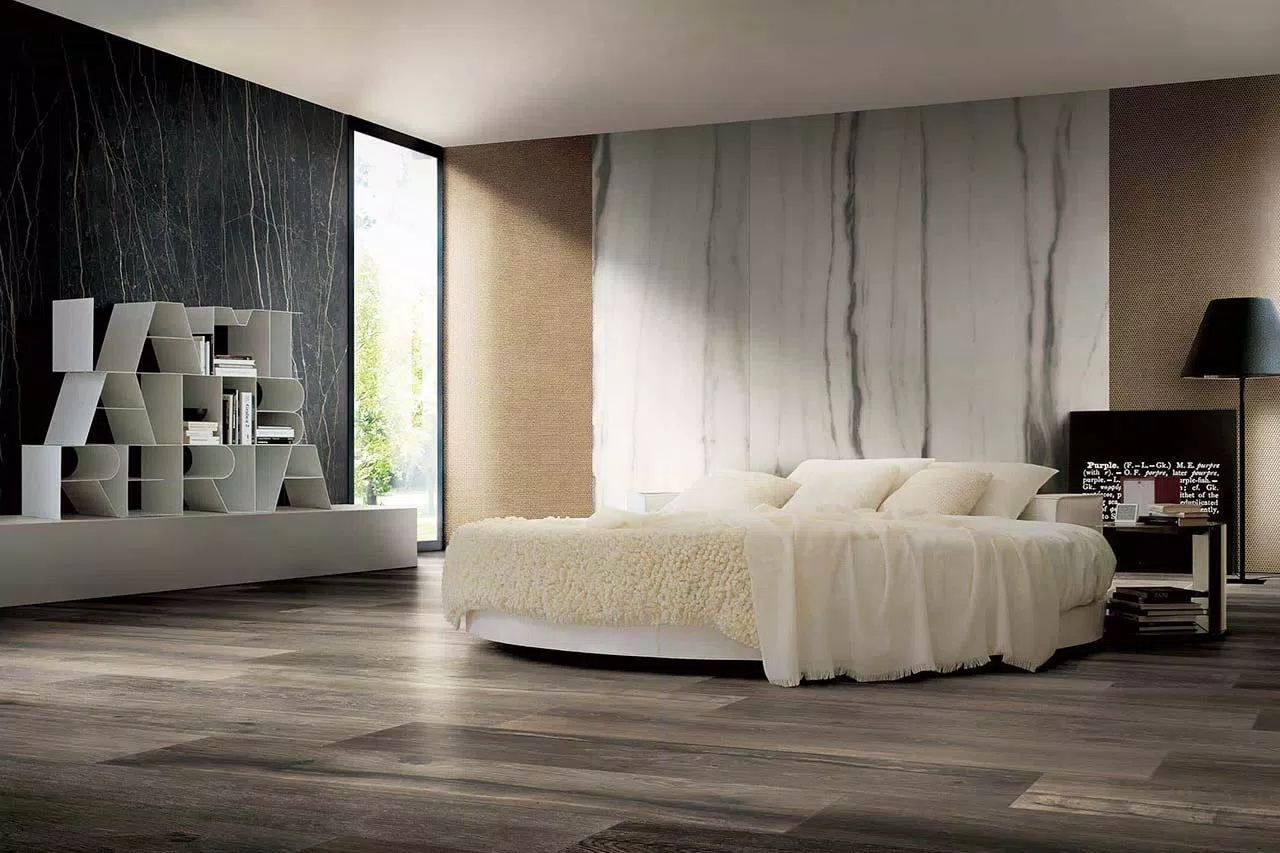 Prexious
View collection
The best companies that produce porcelain stoneware present catalogued solutions that respond to design innovation and the desires of the market. The same material can therefore be used to design environments with very different aesthetics: working for contrasts – wood and cement motifs – or by affinity (marble and grits motifs). The satisfaction of aesthetic needs thus finds an equal balance in functional characteristics. Specifically, among the most relevant technical features of stoneware is its resistance to thermal changes, chemical infiltration and wear over time.
Rock Salt + Crayons
View collection
Not only flooring
The technical characteristics required for horizontal surfaces are very important for vertical ones as well. It is possible to use stoneware as a coating for facades, cladding and walls, giving them continuity with the flooring. Not only the bathroom but also other environments: the research and development offices of ceramic companies introduce catalogued solutions that reference the precious tapestries or fabrics of other times, reviving and reinterpreting them for the contemporary era.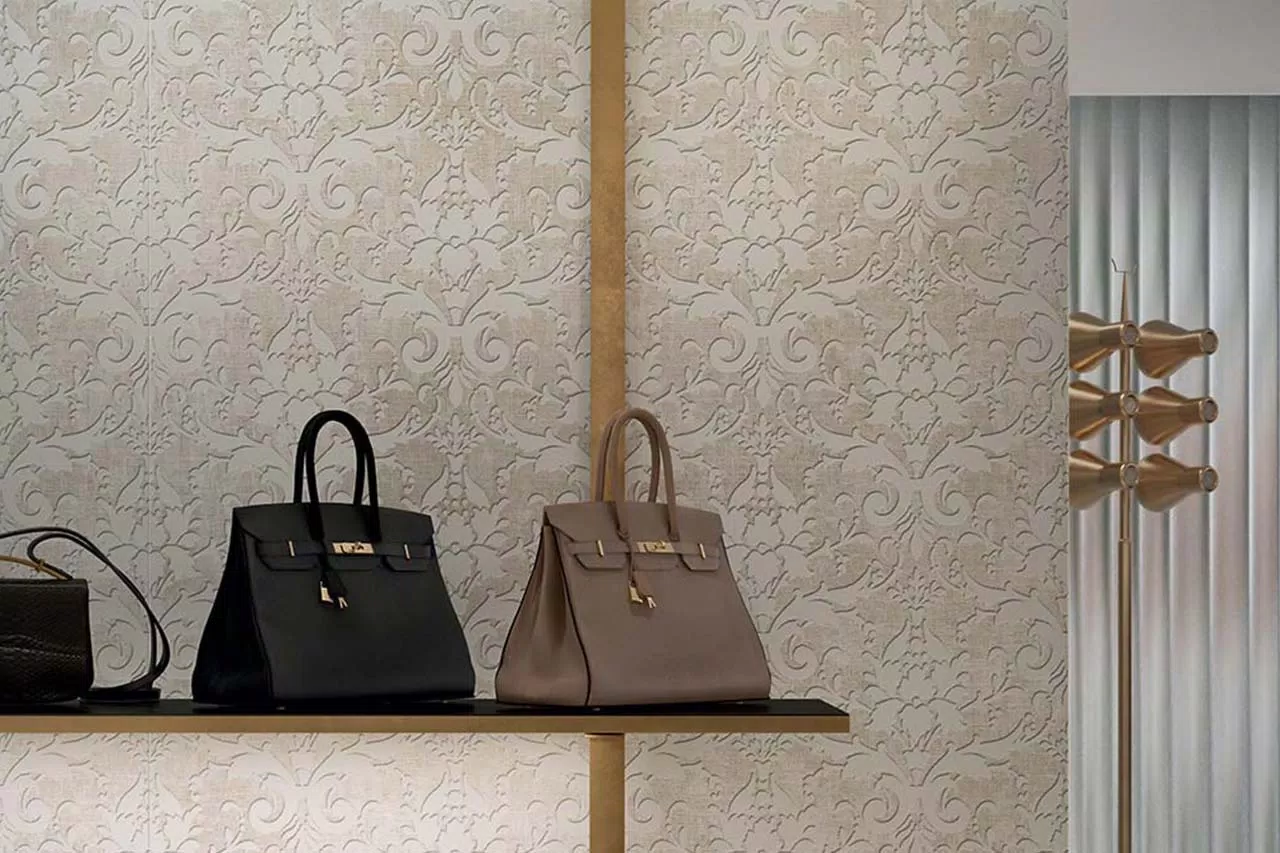 Tesori by Matteo Nunziati – CEDIT
View collection
In regard to environments that are subject to the passage and presence of large numbers of people, the durability of materials is important. Stoneware is excellent for designs which have an unchanging aesthetic appearance and which maintain strong performance over the years. Using stoneware to coat the walls of a restaurant, and maybe even an open kitchen, offers a high-level aesthetic result and a very high degree of durability at the same time.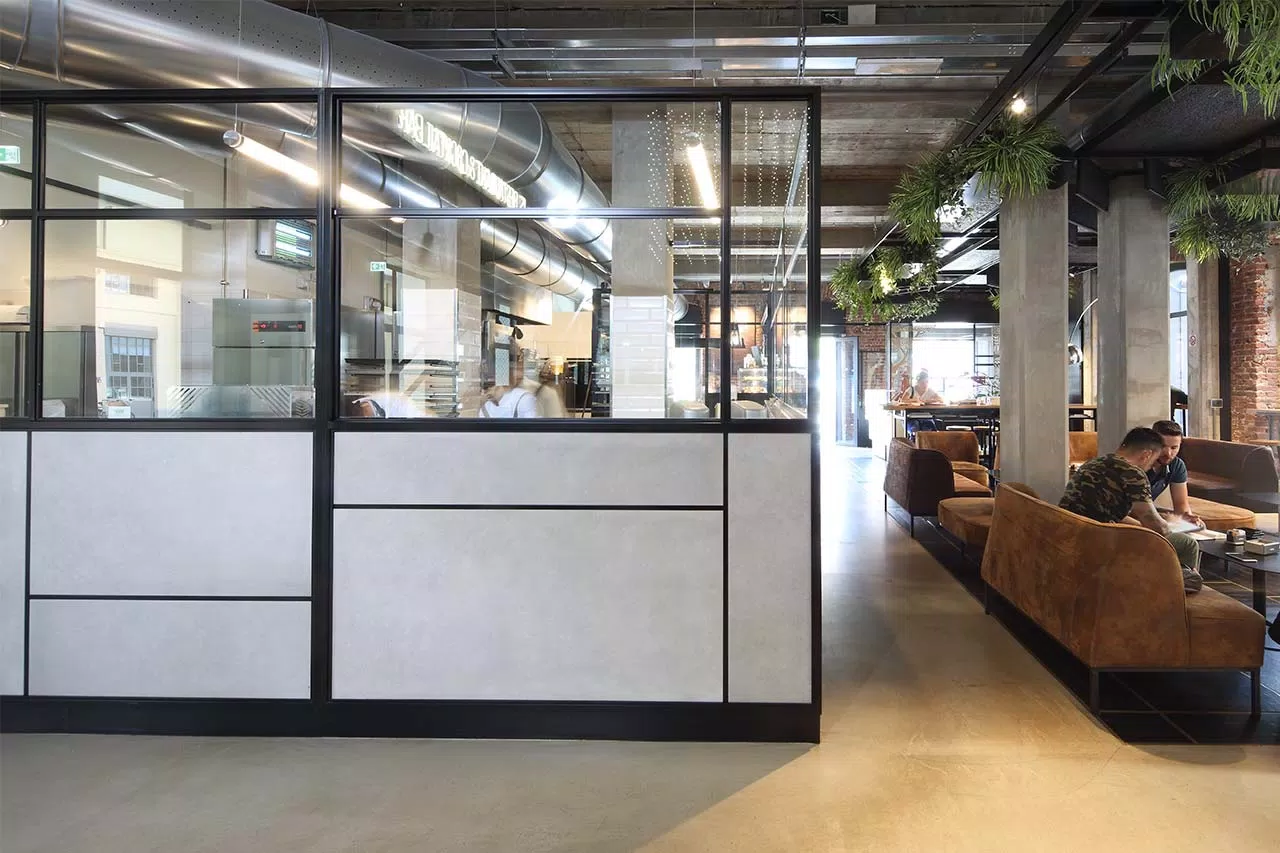 Spazio EDIT – Torino
View project
Stoneware as a second skin: the upholstery of furnishings
Never before has the desire to possess something unique and personal involved so many sectors, from fashion to catering and to interior design. Tailor made is not always possible, however. It is therefore worth knowing which strategies offer a comparable outcome. Porcelain stoneware is well-placed as a second epidermis. It can infuse any environment, ranging from large retail show rooms to Ho.Re.Ca hospitality, with expression and character.
Stones & More
View collection
Due to its slight thickness and ease of processing, stoneware is an excellent material for covering fixed and mobile furnishings and making them unique and tailored. A large slab can represent the foundation of the most convivial environment in the house – the dining room. A kitchen that is part of a large living area may, for example, have its counter tops and the doors of its wall units covered with stoneware. Indeed, these surface are subject to chemical and physical abrasion, and need guaranteed durability: stoneware offers this assurance. The furnishings of a bedroom can accommodate porcelain stoneware as an expression of material strength: a large headboard on a double bed can be the most important element in the room, with small references in the bedside tables. Using stoneware for furnishings allows one to customize and create unique pieces.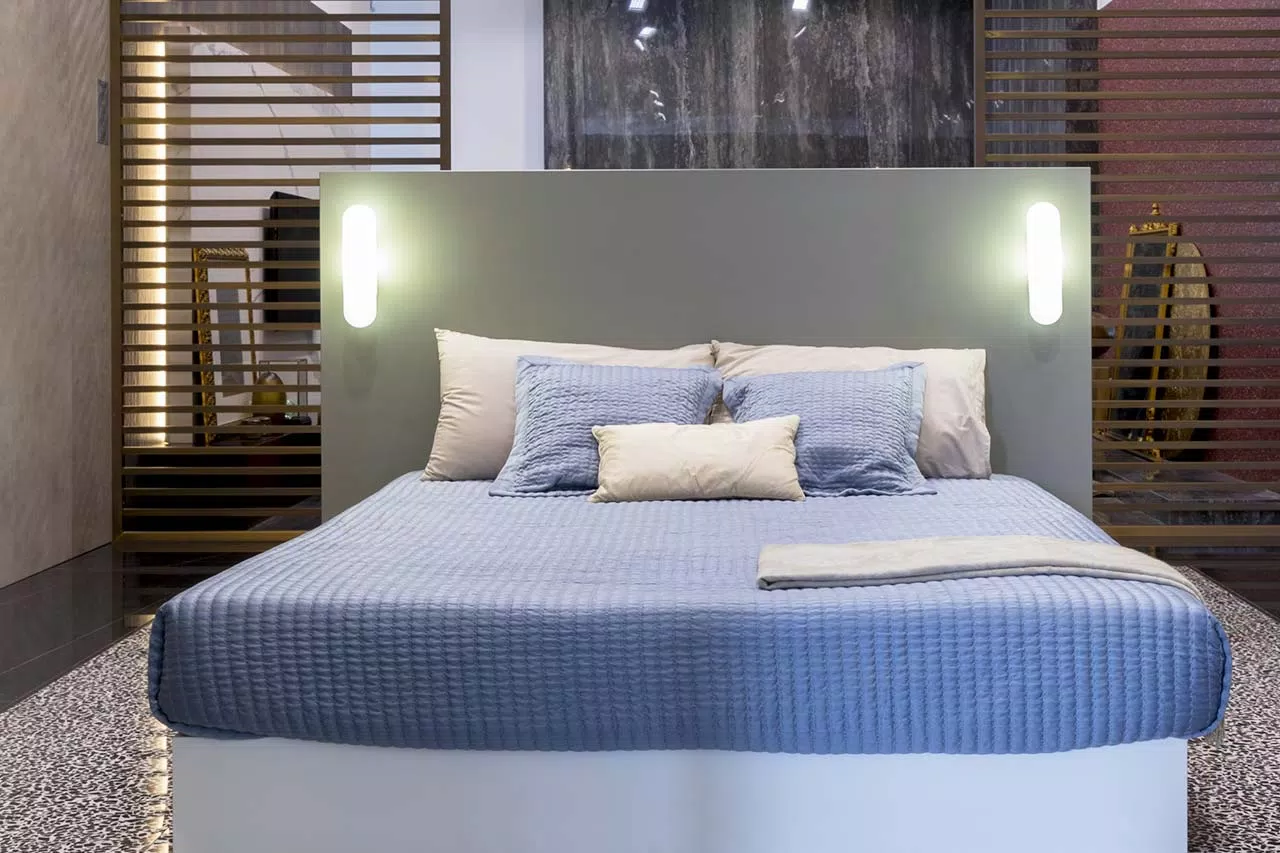 Neutra 6.0
View collection
Porcelain stoneware lends equal weight to aesthetics and functionality. This means having a material that gives substance to the most diverse instances of technical and aesthetic design.



Request an appointment with one of our representatives